Geography
South Tyrol is the most northerly province of Italy with a total surface area of over 7,400 km2, of which 80% lies above 1,000 meters altitude. Our most striking mountains lie in the Dolomites, parts of which belong to the UNESCO World Heritage site. Due to its unique location, South Tyrol has over 300 days of sunshine a year. The Mediterranean climate in the south of the country provides ideal growing conditions for palms, vineyards and fruit trees. The continental climate of the northerly half of the country by contrast allows deciduous and coniferous trees to thrive. Around 50% of the country's land area is planted with forests which grow to altitudes of 2,400 m.
Clemens Zahn
"Knottenkino" Vöran, a Vista Point with a view over the Texelgruppe and the Gantkofel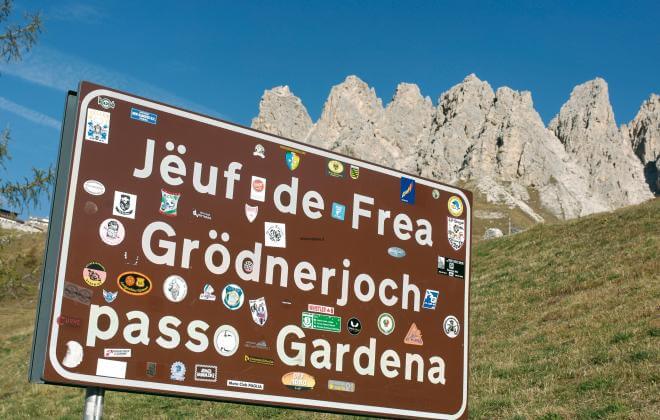 Helmuth Rier
Society
Somewhat more than 500,000 people live in South Tyrol. Of these, 70% speak German, 25% Italian and 5% speak the Ladin language. Bozen-Bolzano is our provincial capital with 105,000 inhabitants. The seven other large towns are Meran-Merano, Brixen-Bressanone, Leifers-Laives, Bruneck-Brunico, Sterzing-Vipiteno, Klausen-Chiusa and Glurns-Glorenza. We place a very high value on education in our country. The Free University of Bozen-Bolzano is the first trilingual university in Europe, with German, Italian and English as the languages of instruction. Our apprenticeship scheme enables young people learning a trade to have a theoretical and practical education whilst at the same time experiencing a direct involvement in the world of work.
The economy and the environment
A respectful approach to nature comes first and foremost. This is why we get most of our energy from water and timber. South Tyrol currently has 768 hydroelectric power stations and 77 regional district heating plants using biomass. South Tyrol has the largest contiguous apple-growing region, producing an annual harvest of over 950,000 tonnes of apples, while one in every two organic apples also comes from South Tyrol. Our most famous wines are the Vernatsch (Trollinger), the Lagrein and the Gewürztraminer.